All rooms are ensuite. There are single and twin sharing rooms. The rooms are furnished and linen will be provided. The hostel does not provide food, but there are fridges for storage & 3 kitchens available for residents to use for cooking. WIFI is available and complimentary. Free onsite parking is available for guests. Coin operated washing machine & dryer is available for Laundry service. Electric Iron & board are also available.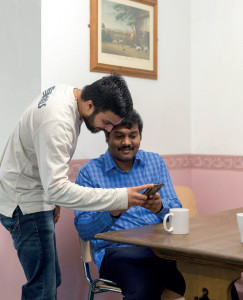 The other items in the room are a wardrobe, a study table, a chair and a reading lamp. The rooms and toilets will be cleaned by professional cleaners and bed linen will be provided.
Wifi in all rooms
All rooms are en-suite
Free Parking
The hostel is equipped with Central heating system which works 24/7 during winter season; Fridge and Microwave oven in the kitchen area; Coin operated washing machine and dryer machine for laundry service; electric iron and iron boards are available.
The tariffs in detail are: A sum of 1 month's rent towards security deposit (refundable at the time of checkout) and £25.00 towards key deposit (refundable at the time of checkout), £50 admin charges (non-refundable) and £20.00 temporary membership (non-refundable), to be paid at the time of checking in. The rent is also paid in full for first six months on the day of check in. The confirmation deposit of £100.00 (non-refundable) which is to be paid will be adjusted with the rent. The security deposit and the key deposit are refunded on the day of final check out.
Reservation Information
Right of reservation is with the management of ISH, London. All communications should be addressed to reservations@indianymcabirmingham.org or reception@indianymcabirmingham.org
Room reservation is accepted only after receiving application for long term stay. Download application from our website www.indianymcabirmingham.org and follow instructions
Once your Application has been accepted, a non-refundable deposit of £125.00 will be required to guarantee a place in the hostel
Confirmed bookings are applicable for the days of reservation only. Extensions are given on availability of rooms and on personal request
Check out time 10.00am
Check in time will be 12.00 noon
It is compulsory that all who wish to stay at the YMCA should show a valid identity card such as Passport/Driving License when checking in
Payments
Payments: Customers are requested to pay by debit/credit cards / BACS with immediate effect.
All guests are requested to make all payments at the time of arrival. Payments must be in Pounds Sterling only and may be made by BACS/Bank Transfer, Cheques, Drafts, Debit Cards or Credit Cards. Please note that American Express (AMEX) credit cards are not accepted.
Rates displayed on our Tariffs page are subject to change without notice.
Room Rates
The required minimum period of stay is 3 months and maximum stay is 52 weeks. and you must submit all documents required to prove that you are a full-time academic student in Birmingham, UK.
Residents are required to pay their rent for six months in advance.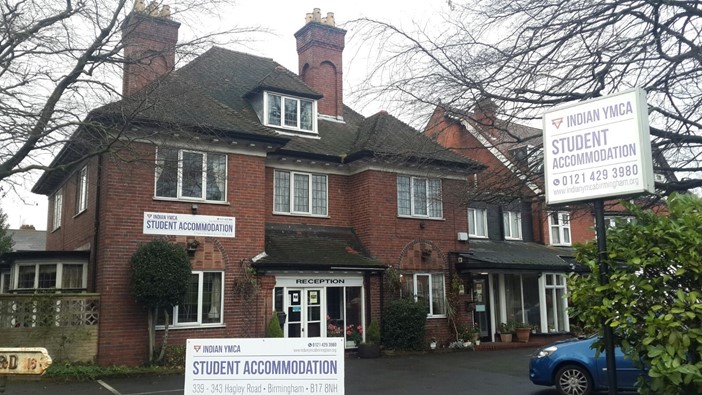 ROOM CHARGES (INCL OF VAT)
SL NO
ROOM TYPE
STUDENT RATE
TRAINEE RATE
TRANSIT RATE
1
SINGLE - LARGE
£15.00
£18.00
£19.50
2
SINGLE - STANDARD
£14.00
£16.80
£18.20
3
SINGLE-SMALL
£12.00
£14.40
£15.60
4
DOUBLE ROOM (SINGLE OCCUPANCY)
£22.00
£26.40
£28.60
5
DOUBLE ROOM (DOUBLE OCCUPANCY) (PER HEAD)
£11.00
£13.20
£14.30
Security deposit and Membership with effect from April 2021
1
Security deposit (refundable)
1 month's rent
2
Key deposit (refundable)
£25.00
3
Admin Charges
£50.00
4
Annual Membership (Renewable every year)
£20
Cancellation Policy
For Long term residents, any postponement after confirmation of date, a day's tariff per week will be charged.
For Long Term residents, after check in, any cancellation will be charged a day's tariff per week for the number of weeks left, until the initial date of check out.
Long term residents who wish to postpone their arrival dates will be charged one day's rent for each week of postponement.